Linking up with Farley again for her monthly Currently post: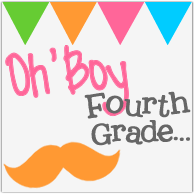 Listening: I "heart" Sons of Anarchy. Doesn't sound like it'd be my kind of show, does it? Well, the writer based his plot around the story from Hamlet and let me tell you-those bikers have more drama than even the Real Housewives! I love the machiavellian twists and turns.
Loving: My students aren't really new to me for the most part because I looped up with them. I LOVE looping. Everyone was tired the first day from reviewing routines---guess what, my kiddos already knew them! I could even do workstations on the first day of school!
Thinking: I don't know how I can be behind already-we've only been at school with students for 1 week. I have diagnostics to correct, data to compile, lesson plans to write (a new format). I brought a huge bag of stuff home on Friday for the 3-day weekend-that should just be against the law! :)
Wanting: I post on Donorschoose all the time, but this project means a lot to me because it's the books for the student book club I facilitate for. We're supposed to start in a few weeks and I don't have their books. :( (see-put it out in the universe and....my project actually got funded today. Hot diggity dog! :)
Needing: I'm not even kidding. I overheard a man at the grocery store the other day talking about how he needs a Sugar Mama and it got me to thinking.....
To Love Myself: I was so good about reading over the summer and it's so relaxing-I really want to keep that up. 2) I was so good at eating clean (unprocessed foods) over the summer and it's so much harder when school starts. I can do well the beginning of the week, but then I'll resort to taking the same old canned soups and frozen meals for lunch :(. Have to do better! 3) I feel badly for my angel when I go back to work. I know she probably doesn't care, but we'd spend so much time playing outside or walking in the park-I want to turn off that computer and spend more quality time with her and that will make me happy. (By the way, I know I'm a bit crazy to talk that way about a dog-but she's my baby! :)